Each month at Ivy scraps, one of the designers sponsors the Quick Page Challenge.

All of the members who sign up, are given a full size kit to make ONE quick page.

We load it to a file sharing site, and post the link in the challenge thread.

Then we can all collect the pages the others have made, and have a full themed album!

WIN

-

WIN!!

PLUS

-

Everyone who makes a quick page, gets a participation prize!!

Here is the thread, Ivy Scraps Quick Page Challenge, so you can go see what we have made!
This is the kit we got this month:

Liftoff by Sweet Dreamer Designs.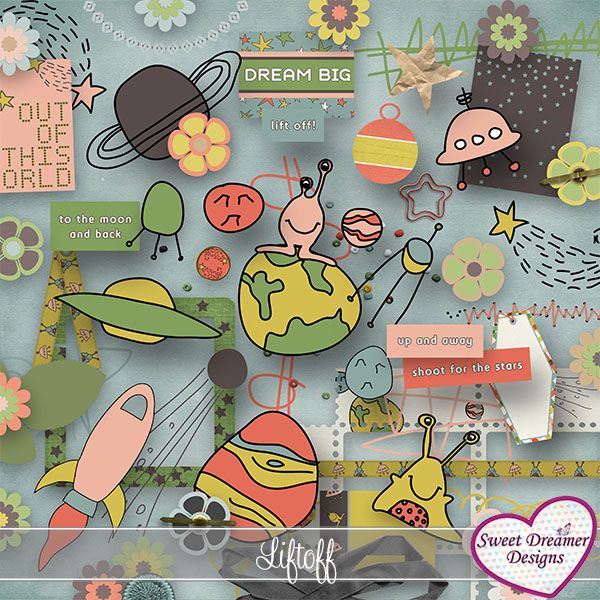 Thank you for the fun, Sharon!!
Here is the page I made with this cute kit:
And here is the one Bernie made:
If you like them, head over to Ivy Scraps, and you can download these and others too!